WELCOME TO
THE BAR AT PLAZA 38

Weekly Open Mic Nights
Wednesday – Thursday – Sunday THE BAR AT PLAZA 38

Unique Concept
THE BAR AT PLAZA 38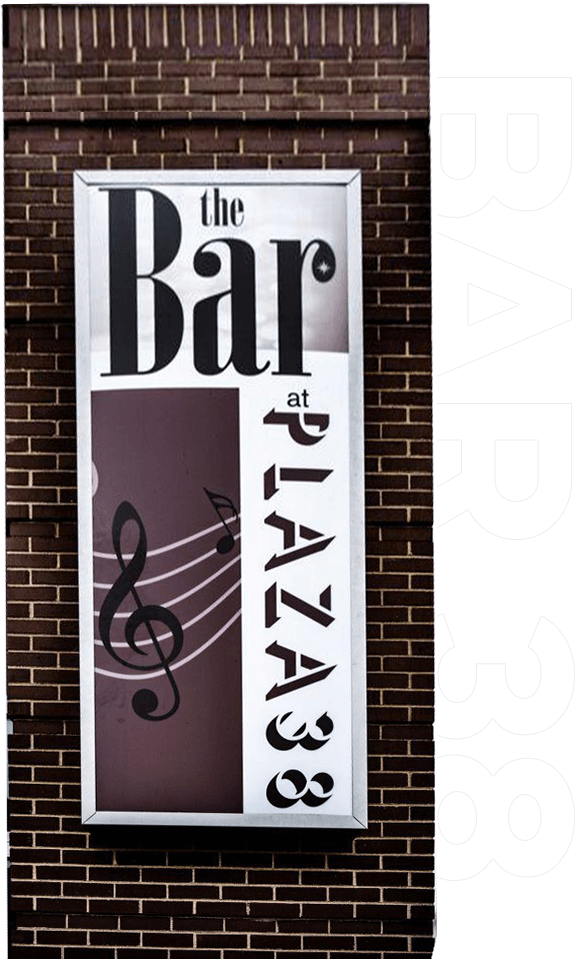 The Bar at Plaza38 is the centerpiece to the Food Hall at Plaza38 at Lowell retail center. It is located at the intersection of 38th Ave and Lowell in Denver's Northside as part of the Emery West Highlands apartment complex. It is affectionately known as Bar38 and sports the map of Northwest Denver in its logo.
It celebrates its Northside roots to create a casual and classy vibe with the inclusion of art exhibits by local artists and music of stalwart local veteran musicians who have graced Denver's musical stages for numerous years. It is Denver's lone bar to feature open microphone opportunities four nights a week.
The Food Hall at Plaza38 at Lowell now features 3 diverse restaurants including the Aladdin Mediterranean Grill, Nana's Cocina specializing in authentic New Mexican Cuisine and Cung Sushi with the What's Happening Café set to join in mid-July. They are topped by the Milky Way Ice Cream and Coffee Bar which features Kaladi Brothers' coffee, Little Man Ice Cream, and custom smoothies.
The Food Hall is a versatile facility equipped with 7 large screen Sony HD televisions for your special sporting event, closed circuit musical presentation or celebration of your special event held in its party areas.
It also will unveil The Back Room at Bar38 in mid July 2022 which can host intimate events up to 50 persons with an 80-inch large screen for presentations, your favorite college watch party, UFC fights or you name it.
Watch for upcoming comedy shows, art exhibits, craft shows or retail pop-ups. Schedule your next art exhibition, spoken word, board meeting, poker game or yoga class. Any activity can be catered by one or more of the delicious restaurants.
The Bar at Plaza38 is the Northside's happening place with free parking on the surface or in the garage below!
Featuring karaoke, multi genre, jazz, and blues sessions. Bring your voice, musical instrument, & talents weekly!

Live Music
Cocktails, friends, cool music and fun with the best live music entertainment talent in Denver.

Cocktails
Enjoy cocktails and tasty drinks that effortlessly explore a range of fantastic and classic flavors.

Food
While you're enjoying the Live Entertainment and your Cocktail, add food from one of our great artisan foods.